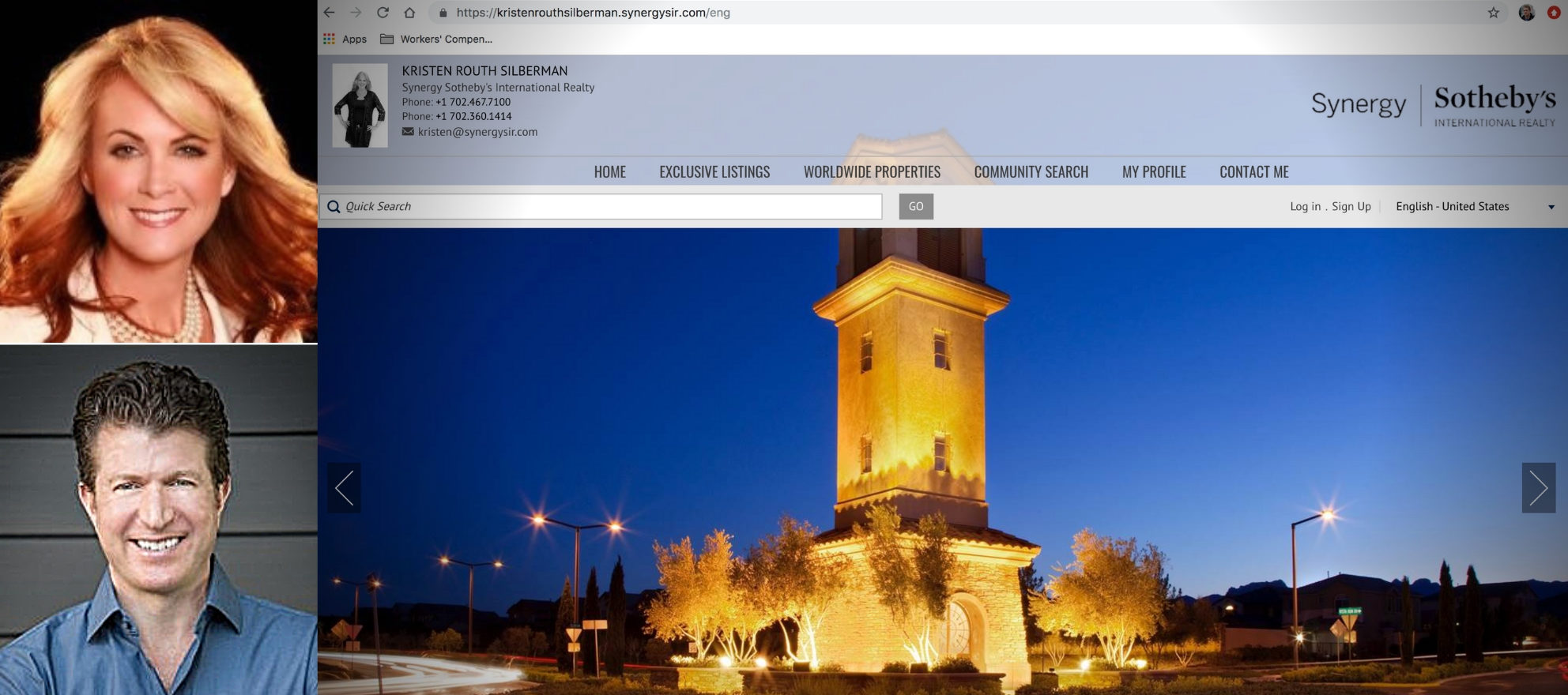 Broker Sues Sotheby's Rival for 'Cybersquatting,' Use of Name
If you've got a name that's synonymous with your business, it might be a good idea to buy it as a domain name — if only to keep it away from your rivals.
Las Vegas broker associate Gavin Ernstone is a real estate veteran of more than 20 years and in 2010 founded boutique luxury brokerage Simply Vegas, which has more than 375 agents and says it's one of the top three real estate firms in Nevada by total sales volume.
But if someone types GavinErnstone.com into their browser, they are not taken to Simply Vegas' site or any site owned by Ernstone. Instead, the domain redirects to the website of Synergy Sotheby's International Realty agent Kristen Routh Silberman, KristenRouthSilberman.SynergySIR.com.
"Honestly, it was heart-wrenching," Ernstone told Inman of seeing the redirect for the first time. "There's nothing really more personal than your own name."
Allegedly Intentional & Illegal
Plaintiffs Ernstone and his companies Gavin Ernstone Ltd. and Simply Vegas allege that defendant Routh Silberman intentionally and illegally registered the domain GavinErnstone.com on behalf of herself, her broker Donald Kuhl and her 47-agent Las Vegas brokerage Synergy SIR, who are also named as defendants.
"Persons entering the Infringing Domain Name as a website address are automatically redirected to Silberman's Website," says the complaint.
"By so doing, Defendants are wrongfully and unlawfully trading off of the tremendous good will of Plaintiffs, and particularly of Mr. Ernstone, for the unearned benefit of Defendants. By so doing, Defendants are fraudulently bolstering the reputation of Defendants by imputing the reputation of Plaintiffs and particularly of Mr. Ernstone to Defendants without authority and in violation of the law."
Ernstone told Inman in a phone interview that he knew the defendants personally and their relationship had "always been cordial."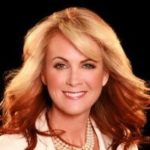 The complaint accuses Routh Silberman, Kuhl and Synergy SIR of infringing on Ernstone's trademark, cybersquatting and engaging in deceptive trade practices. Cybersquatting refers to registering a commercially valuable domain name such as a trademark in order to sell it or profit from its use.
According to the complaint, on or about January 14, 2018, the defendants intentionally used Domains by Proxy to register the GavinErnstone.com domain in order to hide that Routh Silberman was the registrant, but Domains by Proxy provided Kristen Silberman's name and contact information as the registrant after being served with the original complaint, which named Domains by Proxy as a defendant. The complaint has now been amended to dismiss Domains by Proxy as a defendant.
Broker's Liability
The complaint alleges Kuhl and Synergy SIR are "equally liable" for Routh Silberman's infringing behavior because "they either condoned or permitted such conduct, directed such conduct, directly participated in such conduct or otherwise are responsible for such unlawful conduct by their agent working under their supervision and control and through whom they directly or indirectly benefit."
The complaint asks the court for a preliminary and permanent injunction prohibiting the defendants from using the plaintiffs' trademarks and requiring the transfer of the GavinErnstone.com domain name to Ernstone.
"As the direct and proximate result of Defendants' conduct, Plaintiffs have suffered, and will continue to suffer, monetary damages and irreparable injury to their business, reputation, and goodwill," the complaint said.
Routh Silberman, Kuhl and Synergy SIR owner Gene Northup did not respond to requests for comment.